It has long been the case that cancer treatments have targeted tumors based on bodily location, from breast to bowel cancer. However, recent trials are paving the way for a new focus that is based on genetic information.
A new direction for treatment
The playing field for cancer treatment changed when the US Food and Drug Administration green-lighted a "site-agnostic" therapy in 2017. Keytruda, previously used for select cancers and advanced melanoma, was given approval for cancers affecting anybody site regardless of the genetic biomarker. Following this came Vitrakvi, approved in 2018 for patients with NTRK gene fusion, among other exciting new site-agnostic approvals.
Having a drug that wasn't attached to the location and biomarkers of cancer has brought about a revolution in how the treatment is approached.
Implementing basket trials
Prior to Keytruda being approved, basket trials were employed to evaluate drugs that have a particular molecular target among various types of cancers. In such trials, medical test volunteers are grouped into baskets on the basis of where tumors are sited, from which a shared molecular formation can be found. The focus is therefore on the genetic information rather than organ location.
Basket trials are more recent approaches to testing the use of genetic profiles when matching patients with the most beneficial treatments. According to Gary Doherty, medical oncologist at Cambridge University Hospitals, these trials are uncovering the complex nature of cancer and the role of genetic mutations.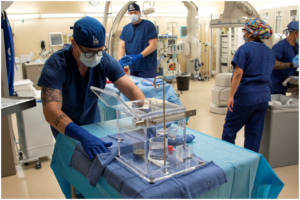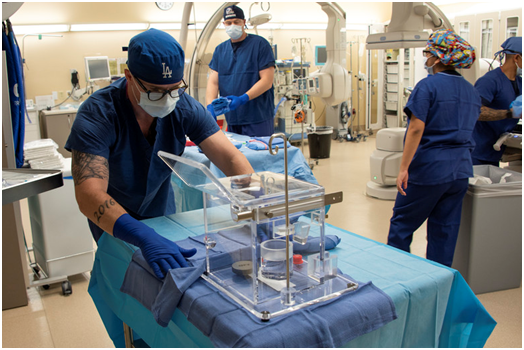 Over 700 genes, with combinations of millions or billions of mutations possible, are thought to be involved in the development of cancer. With so many potential genes lies the possibility of more treatments and targeted drug therapies, so researchers are looking for medical test volunteers to fill these gaps.

The future of cancer treatment
Keytruda has shown promising developments in 2020 as it was announced the drug prolonged progression-free survival when used alongside chemotherapy in the Phase III KEYNOTE-355 trial.
Future research needs to overcome the limitations of unsuccessful basket trials and mixed results. Doherty believes this includes having a robust trial design, pre-clinical evidence of the drug's effectiveness with specific mutations, and adequate participants for reliable findings. Such trials may just hold the key to a greater understanding of how mutations work in different types of cancer, which can be applied to the next generation of targeted treatments.