Getting the appropriate storage solution for your workplace is important for productivity, safety and convenience, so here's what you need to know about modular shelving.
Benefits of Going Modular
Firstly, modular and tubular shelving will maximise use of your storage space. It's easier for inventory organisation, allowing you to quickly and easily review or access your stock. As such, items can be neatly and safely stored without protruding and dangerously placed objects. Having everything logically in place and reachable will save staff time – they won't need to endlessly search or move hazardously piled stock. Spills and breaks are minimised, reducing lost stock, and airflow will be improved, extending ingredient lifespan.
This style of shelving will better resist corrosion, being easier to clean and therefore more hygienic for your stockroom or kitchen.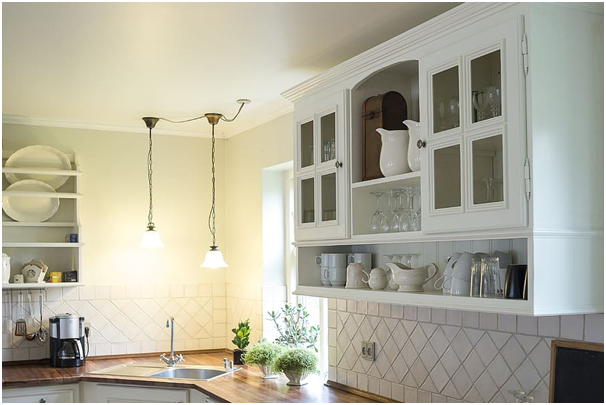 Image Credit

Types of Units
Box designs are great for smaller applications, while tubular shelving, like the tubular shelving range online, allows for greater versatility of the space. Kitchen cupboards, dunnage racks and kitchen wall shelves offer a variation to standard modular shelving for regular use or overstock.
Consider the space, applications and requirements for movement when deciding on a stationary or mobile unit. The former are usually for long-term installation and can be difficult to move when full.
Cold-room storage requires appropriate units to withstand humidity and freezing temperatures so as to be durable and long-lasting. Ventilation should also be considered when deciding on the height and space requirements.
For ultimate customisation, modular kits with interchangeable parts offer the flexibility and versatility to evolve with the changing needs and demands of your business.
The Material Make-up
Modular shelving is commonly referred to as "investment furniture" for its cost-benefit advantages and durability, but it's still key to consider different materials that are suited to different purposes and environments.
Epoxy coated steel – great for food service or cold storage environments as it's moisture-resistant.
Fibreglass – durable and resistant to low and high temperatures.
Zinc – ideal for heated or dry storage, thanks to galvanised steel having some resistance to moisture, but not suited for cold storage.
Stainless steel – this makes for a sturdy unit, often nylon-coated for rust resistance. Great for heavy items.
Polypropylene – durable, easy to clean and dishwasher-safe, polypropylene is the most hardy when it comes to rust or corrosion.